CityPASS – is a unified tourist card, which consists of a plastic smart card, guide on three languages (Kazakh, Russian, English), CityPASS Map, Beeline SIM-card ("Welcome").
How to purchase CityPASS
Choose the package "CityPASS" or "CityPASS Junior" you are interested in, place an order on the website and our Manager will contact you and provide information. You can also buy "CityPASS" at points of sale. HERE you can see the list of places where you can buy a CityPASS.
How to visit attractions
At the entrance, present the smart card at the box office or the turnstile operator, depending on the object. You can visit each object no more than once during the validity period of the card. The card can be used within 72 hours after the first visit.
E-CityPASS – is a virtual guest card that allows you to visit attractions, museums and tours and save up to 30%. You can place your order online from home. E-CityPASS includes e-ticket, travel guide in three languages, "CityPASS" Map (files in PDF format).
How to purchase E-CityPASS
Choose the attractions, museums and tours that you want to visit on the page "Create your guest card", add each object to the cart and place an order, after which you will receive E-CityPASS.
How to visit attractions
Show E-CityPASS at the object's box office on your smartphone or printed out within 30 days.
1
Easy to purchase

Pay online or in cash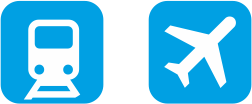 Buy at the airport, railway stations and other points of sale

Order delivery
2
Discover the capital within 72 hours

Smart-card
Guide on three languages (Kaz, Rus, Eng)

City map

Sim-card Beeline («Welcome»)

Special offers and discounts -15% from more than 30 of the best places in the city
3
Visit the attractions of Astana for free and without queues!